news & events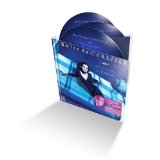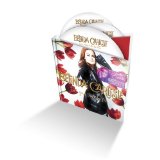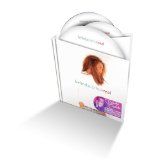 Demon Music Group's upcoming reissues hope to make heaven a place on earth once again. Re-mastered and expanded 2CD and DVD editions of Belinda Carlisle's Heaven On Earth, Runaway Horses, Live Your Life Be Free and Real albums will be released on 26 August 2013. Preorder your copy now from Amazon UK using the following links:

Heaven On Earth
Deluxe 2CD+DVD casebound book re-issue brings together the original studio album along with single edits, remixes, and a DVD featuring all of the promo videos associated with the album, the "Belinda Live!" concert filmed in 1988, along with a brand new interview.

Runaway Horses
Deluxe 2CD+DVD casebound book re-issue brings together the original studio album along with single edits, remixes, and a DVD featuring all of the promo videos associated with the album, along with a brand new interview.

Live Your Life Be Free
Deluxe 2CD+DVD casebound book re-issue brings together the original studio album along with single edits, remixes, B-sides, and a DVD featuring all of the promo videos along with a brand new interview.

Real
Deluxe 2CD+DVD casebound book re-issue brings together the original studio album along with single edits, demos, bonus and live tracks, and a DVD featuring all of the promo videos along with a brand new interview.
18 March 2013
Support Sun
Belinda's first pop single in the USA in 17 years, "Sun" is almost here and the 'Support Sun Campaign' has kicked off and needs your help to get Belinda onto Billboard's hot 100. There are two vital components in helping the song reach the top - internet exposure and radio play. To help out, please visit http://belindacarlisle.tv ASAP and start sharing the news on Facebook, tweeting on Twitter, pinning on Pinterest, chatting on message boards and sharing the YouTube link of the official video once released. Yes, there will be an official video for the hot new dance track, 'Sun' released on the same day as the single - 19 March 2013.
Updated 16 March 2013
Original Post 10 March 2013
Go-Go Girl Gone
The Go Go's have parted ways with bassist Kathy Valentine, citing irreconcilable differences. The rest of the line-up, original since 1979 (Belinda Carlisle, Charlotte Caffey, Gina Schock and Jane Wiedlin) remains intact. In an interview with Pop Dose on 15 March, Belinda commented, "Well, I can't really go into details, but I will say for a band and a longtime member to have parted ways, there has to be some really significant reasons. That's all I'll say. Bands just don't do that just because they act on a whim, believe me. It's sad, because she was a longtime member, but it's…..you know, life goes on and the Go-Go's will go on." Kathy previously posted the following on Twitter on 6 March, "I'm feeling a little ranty, a lot of annoying ridiculousness going on! Sucks when someone tries to make THEIR problem become YOUR problem!!". In lighter news, the Go-Go's are looking forward to another fun and exciting tour this summer. For tour details refer to: http://www.gogos.com/tour/
10 March 2013
Demon Snaps Up Belinda
Demon Music Group has completed a long-term licensing deal for Belinda Carlisle's catalogue. The deal is for the world, excluding the US and Canada, and captures all rights including physical and digital catalogue releases as well as third party and neighbouring rights. The Carlisle catalogue has been with Virgin/EMI to date and runs out in May. It contains four original studio albums, all which went Top 10 with 15 Top 40 hit singles – seven of which were Top 20. Highlights include No.1 hit Heaven Is A Place On Earth, Circle In The Sand (No.4), Leave A Light On (No.4), We Want The Same Thing (No.6) and I Get Weak (No.10). "We are proud to have secured this deal," said Demon Music Group's commercial director Adrian Sear. "It will add to our strong artist roster." (Source - Music Week)
10 March 2013
'Sun' - Belinda's New Dance Song
Belinda is very excited to announce her first dance single in the U.S. in over 15 years, "Sun", will be available from Universal Music starting March 19th! Here's Belinda's announcement: "Hi everyone: I'm so happy to announce today that my new dance single, "Sun", which is my first pop release here in the U.S. in over 15 years, will be released on March 19th! When I first heard "Sun", I immediately knew I had to record it. It's the best song I've recorded since "Heaven Is A Place on Earth", and I'm really excited for everyone to hear it! The song will be available for download as a single on iTunes, as well as part of the brand new "Belinda Carlisle – ICON" album which will be released online and in stores by Universal Music on the same day, which will include my top solo hits from over the last 27 years! I'm so grateful for all the support my fans have given me so far, and I can't wait to kick off this new adventure! Will keep you updated as we get closer to the release. For now, thanks for the support, and let's get the news out there! Love, Belinda xx". Note: For those of you who have heard the concert version of 'Sun' which was very much a pop/rock song, the official version is very much a dance song.
21 February 2013
Icon Greatest Hits
19 March 2013 will see the release of an 'Icon' greatest hits album by Belinda Carlisle on the Geffen label. Icon CD music contains a single disc collection of 11 songs from Belinda's back catalogue, with the rare exception of the much anticipated new song, 'Sun'. At this stage, it is unlikely that Belinda will release a new full album of songs, however, she has stated the possibility of an EP. No further news on whether or not Sun will be released as an official single, although speculation suggests that Universal Music may do so.
3 June 2012
Belindia
Dan Rucks has directed a video of Belinda having fun and working in India. It's not often we get to see the funny side of 'Babe'. Make sure you check it out, 'Like' and make sure you leave a comment. You can watch the video here.
10 March 2012
Live at Metropolis Studios
Belinda will perform live at the Metropolis Studios, England, London on Sunday 27 May at 7pm. Filmed for TV and DVD this unique concert will allow fans to see Belinda in a studio/club environment reminiscent of the Marquee and famous TV shows like Ready Steady Go! All guests are part of the filmed show. Complimentary drinks are provided throughout the evening, and ticket holders will receive a personal pass and lanyard upon arrival. Fans will be ushered into Metropolis' famous Studio A where Belinda Carlisle will perform a blistering concert in a tightly packed club atmosphere. After show will be in Metropolis' main bar with Belinda joining the party for a meet and greet and photographs. Ticket prices aren't cheap at £195. For further information click here.
6 March 2012
What Belinda Knows About Men
Sunday Life Magazine included an article on Belinda entitled, "What I Know About Men...". Belinda says, "I don't know anything about men, and I'm not going to pretend I do. Luckily, I've been with my husband, Morgan Mason, for almost 28 years. I see girlfriends my age who are divorced and separated and dating, and I'm glad I'm not on the market, that's for sure. I know it's meant to be a milestone, but we don't put a lot of importance on those sorts of things. We didn't celebrate, I think we had McDonald's and watched TV. Our marriage is pretty unconventional... when we come together, it's great. He's my best friend. To stick with someone like me, to go through all the trials and tribulations that I've gone through, he has to be a saint." The article then touches on Belinda's relationship with Michael Hutchence, "I briefly dated Michael Hutchence. The media turned it into this affair that went for years and years, but it didn't... those reports were actually really horrible, because I was married through that whole time I was supposedly having a big affair with him." The article ends with Belinda's last words on Morgan, "We're now at a point in our lives where I can't really imagine - and he can't really imagine - starting over with anybody... we're both experienced enough to know that you can't own anybody. Give them a little freedom. That's a healthy way, at least for us, to carry on a relationship."
6 March 2012
Belinda Loves The Morning Show
Larry and Kylie talk to Belinda Carlisle about her upcoming Australian Tour. Watch there interview here.
6 March 2012
Belinda On Rosso & Claire
Belinda Carlisle joined Rosso & Claire in the studio and shared her stories of touring, drugs and alcohol, her husband of 25 years and posing nude for Playboy. Watch the interview by clicking here.
6 March 2012
Belinda Counts Her Blessings After Hard-Living Past
Belinda admits that her 30-year drug habit was so severe she is lucky to be alive. Belinda believes that she narrowly cheated death after being pulled back from the brink of cocaine and alcohol addiction by her family. Seven years sober, Carlisle said the death of Whitney Houston was a reminder of how close she came to being another pop tragedy.
6 March 2012
Goulburn Murray
Belinda thinks that Albury is a lovely place, although she has tweeted "there is something in the tree outside my window that sounds like a cross between a parrot and a donkey....wtf???" Goulburn Murray interviewed Belinda during her Summer Rain tour. Download the interview here.
26 February 2012
Melbourne Tour 2012 Comes To A Happy End
Belinda's performances in Melbourne over 24/25 February 2012 have come to an end, however, this is not the end of her Australian tour with many concerts planned all over the country with a few exceptions. If you haven't bought your tickets yet, then what are you waiting for? Belinda's performance was absolutely amazing, an excellent set list and a vocal performance that could not be faulted. Belinda also performed a new song written by a friend of James Duke Mason (Belinda's son). "Sun" sounds very similar to Coldplay. Belinda also confirmed that new material will be out in May 2012, although no details were provided regarding whether it was just a new song or entire album. Make sure you check out my CharlesDabeast YouTube Channel over the next week as I will upload seven full live videos of tracks performed from both Melbourne shows covering, Heaven Is A Place On Earth, Summer Rain, Sun, La Luna, Leave A Light On, Runaway Horses and We Got The Beat.

28 January 2012
Belinda Back In The Studio
Belinda has leaked out via a Twitter post that she is back in the studio recording new music. Apparently, we can expect to hear some of the new songs around May 2012, although it is anticipated that some new tracks will be performed at Belinda's upcoming live shows.

28 January 2012
Belinda Back In Concert 2012 Australia
Make sure to purchase your tickets to the limited number of Belinda Carlisle shows being performed across Melbourne and Sydney this February and March 2012. Details of dates and venues can be found at Songkick or Ticketmaster.

28 January 2012
Behind The Music Remastered
VH1 have remastered the original, The Go-Go's – Behind The Music, which picks up where the original episode left off. The remastered version includes new interviews, footage, and video clips that update the Go-Go's story.
15 August 2011
The Go-Go's Get A Star
The Go-Go's were honoured with their very own star on the Hollywood Walk of Fame on 11 August 2011. To celebrate this recognition, check out the new 'walkoffame' gallery that captures highlights from the ceremony. Even better, why not watch the whole unveiling in the multimedia section. Congratulations to Belinda, Charlotte, Jane, Kathy and Gina.
5 August 2011
Belinda's 2012 Australian Summer Tour
Belinda will back in Australia this coming Summer 2012 for another
series of concerts at more small gig venues. For those of you who came along to the shows in February 2011, you very well know that they were rocking shows and everyone had a great time. Details will be posted once announced.

5 August 2011
Unveiling of The Go-Go's Hollywood Walk of Fame Star
In celebration of the 30th anniversary of the Go-Go's 1981 landmark debut album "Beauty and the Beat" and their current "Ladies Gone Wild" summer tour, the Go-Go's will be honoured with a star on the Hollywood Walk of Fame in front of the nightclub where they played their first show. The 2,444th Star on the Hollywood Walk of Fame in the Category of Recording will be located at 6652 Hollywood Boulevard in front of the Bettie Page Shop (formerly The Masque Nightclub) on Thursday, August 11, 2011 at 11:30 a.m.
1 April 2011
Ladies Gone Wild Tour
The previously scheduled farewell tour which was subsequently cancelled when Jane Wiedlin fell off a cliff is no longer a farewell tour as the Go-Go's have decided that they are not ready to quit the show as of yet. Ladies Gone Wild, a national U.S. tour with the legendary Go-Go's will kick off from 29 May to 28 August 2011 and will comprise an exclusive VIP package in most tour markets for fans to meet the band and purchase limited edition merchandise. Check out http://www.gogos.com/ for tour dates and venues.

1 April 2011
Beauty and the Beat Reissue
To celebrate the 30th anniversary of Beauty and the Beat, May 17 will see the release of a Deluxe Edition of the album, available from EMI, which includes a limited edition hot pink vinyl and a deluxe 2 CD edition which includes a special bonus audio CD that features previously unreleased music from a 1981/2 live show. Check out http://www.gogos.com/ for further details.
12 February 2011
Carlisle Gets Intimate with Australia
Belinda Carlisle's tour of Australia has kicked off across 10 intimate venues across Melbourne, Sydney and Brisbane. This is Belinda Carlisle's first solo tour for over 10 years. Joining Belinda in the Melbourne and Sydney leg of the tour is Wa Wa Nee. Footage from the two Melbourne shows are available to be viewed from my Youtube channel found here: http://www.youtube.com/user/CharlesDaBeast. High quality live video footage includes Vacation, Summer Rain, Big Scary Animal, Vision of You and Circle In The Sand. Make sure to join Belinda Carlisle's Facebook page to see high quality photos taken by my self from both Melbourne shows.
18 December 2010
Belinda Down Under
Belinda will be touring Australia early 2011 with a series of small venue gigs. For details on venues, times and ticket prices, please check out "Live Guide" here.
26 October 2010
Next Album To Be Acoustic?
Belinda is contemplating whether or not to record a new album, but has recently stated that if so, it will be an acoustic recording. A decision is expected to be made within the next month.
9 October 2010
2011 Tour Dates Announced
Belinda will begin a series of tour dates across Germany and the UK from early to mid 2011 as part of a solo tour and the Here and Now 10th Anniversary tour. Belinda will commence her tour of Germany with five dates in late January 2011. Tour dates, venue information and ticket purchases are available at www.eventim.de. For details regarding the Here and Now 10th Anniversary tour from late June to early July 2011, visit the Here and Now website. Tickets for Here and Now can be purchased from Ticketmaster.

9 October 2010
Belinda to Launch Indian Homeware Collection
It is no surprise that Belinda was been spending a lot of time in India recently, but it is all part of Belinda's plan to launch a range of homeware for a top American department store, yet to be named, consisting of expensive, high-end products based on Indian design.
19 Jun 2010
Go-Go's to Star on Hollywood Walk of Fame
The Go-Go's are among the recording greats who'll be given stars along the Hollywood Walk of Fame in 2011. They are among the 30 names from the performing arts who'll be honoured in 2011 along the world famous L.A. attraction.
10 Jun 2010
Go-Go's Farewell Tour Cancelled
It is with great regret that the Go-Go's announce today the cancelation of Happily Ever After, their summer farewell tour. The tour was scheduled to kick off July 7 at Lilith Fair San Diego, and conclude in Austin, TX on July 27. The band will also be unable to perform live on Good Morning America, scheduled for July 16 in New York's Central Park. The news comes as a result of guitarist Jane Wiedlin injuring herself after a 20-foot fall while hiking near her home in Northern California a couple of weeks ago. Jane is scheduled for ACL replacement surgery for her knee in the coming weeks, with a prognosis of up to a year recovery time. The band is heartbroken and hopes their fans will send best wishes for Jane's speedy recovery. In the meantime, tickets can be refunded at point of purchase.
06 Jun 2010
Now Available - Lips Unsealed: A Memoir
Lips Unsealed is available to purchase in book and audio form from all good book and online stores. Belinda's memoir will be an eye opener for most readers. We have all heard about the wild stories about the Go-Go's crazy days on tour and the fabulous parties and people to whom the Go-Go's had exclusive access. The biggest shock is in the second half of the book where Belinda reveals her thirty-year battle with drug and alcohol addiction that will leave you cringing and shaking your head in total disbelief. Lips Unsealed only touches the surface of the struggles that Belinda faced over her lifetime and once you read this book, you will see Belinda and her music in a totally different way - a bit of good, a bit of bad and a lot of in-between. Either way, Belinda must be congratulated in writing such a honest and insightful story into her life filled with insecurities. For a person who was always too scared to let people in, Belinda has done a great job in opening her story to the world. For further details, please visit Amazon or Amazon UK.
02 Apr 2010
Go-Go's Say Goodbye
The Go-Go's will be saying goodbye as they go on their farewell tour this year. Dates and venues have been announced across the USA and Japan. For further details, check www.gogos.com.
02 Apr 2010
Carlisle-Mason.com
Belinda has launched her own website where she will sell items collected from her travels around the world and share the best and favourite of her finds. As Belinda states on her new website, "Throughout my travels I am always finding the most beautiful things – gorgeous jewellery, cosy wraps with amazing embroidery, quirky-fun purses and totes – people are always asking me: where did you get that? And every time I tell them that "where" is far away, I wish I had brought one back for them." The site can be found at
http://www.carlisle-mason.com/
23 Sep 2009
Hairspray a Go-Go
Belinda is set to take to the London stage as the glamorous white supremacist Velma von Tussle in the award-winning West End production of the musical Hairspray at the Shaftesbury Theatre. Based on the hit film by John Waters, Hairspray tells the story of an overweight young girl growing up in 1960s Baltimore. Hairspray has music by Marc Shaiman, lyrics by Shaiman and Scott Whitman and a book by Mark O'Donnell and Thomas Meehan. The production is directed by Jack O'Brien. Belinda's stint in the all-singing all-dancing stage production will start on October 26, 2009 and run to January 28, 2010. For further details or to book tickets, please visit: http://www.hairspraythemusical.co.uk/
29 Aug 2009
New Belinda Album in 2010
It has been confirmed. Belinda is back in the studio recording new material due for release in 2010. It has yet to be advised though if these new tracks are part of an entire new album or if they will form part of another 'best of' compilation.
29 Aug 2009
Hairspray
The musical, Hairspray is touring the UK in 2010 and it has been rumoured that Belinda Carlisle may be playing the role of Velma von Tussle, the bitchy studio manager. The show's producers, however, are yet to confirm the casting crew.
22 Mar 2009
Belinda Dances Off Dancing With The Stars
The first Dancing with the Stars results show of season 8 put two couples with the least amount of votes in a dance-off and unfortunately, Belinda Carlisle was in the bottom two and was eliminated. Belinda re-performed her salsa and was praised for better hip action but judges thought she lacked in other areas of the dance. Unfortunately, the combination of fan and judges votes couldn't save Belinda. Belinda remained overall optimistic saying, "I had a great time. I wish I could have done better for Jonathan, because he's a great teacher." Her time on the shows can be viewed in the Multimedia section.

22 Mar 2009
Belinda Confirms Memoir
Belinda has confirmed that she has signed to write a memoir with an expected publishing date of February 2010 by Crown Books. Belinda has stated that, "I'm not going to trot out all the old war stories, but there will be some dirty laundry and I hope it will be inspirational."
9 Mar 2009
Special Edition of Heaven on Earth Album
Belinda will see a special edition of her Heaven On Earth album released on 20 Apr 2009. The album will include a bonus DVD and will be released on Virgin records. Amazon UK have listed the album for sale on their site. Please check the following link:
http://www.amazon.co.uk/Heaven-Earth-Special-Belinda-Carlisle/dp/B001URRXQQ/ref=sr_1_1?ie=UTF8&s=music&qid=1236438056&sr=1-1
10 Feb 2009
80s REWIND FESTIVAL
The Saturday 22nd August line-up at Temple Island Meadows Henley-on-Thames will include Belinda Carlisle as one of the artists. The 80s Rewind Festival is one of the newest boutique festivals celebrating the greatest music from the coolest decade with the biggest line up of eighties acts since Live Aid. As well as music, the festival will feature a host of other entertainment to keep everyone entertained throughout the weekend Funfairs, The Comedy Store Tent, The Big Top Nightclub, street entertainers and much more all brought together in a beautiful riverside setting near Henley on Thames. For more details please check http://www.rewindfestival.com/
9 Feb 2009
Belinda on Dancing With The Stars
New season of Dancing with the Stars cast revealed - 13 NEW STARS GET SET TO SHOWCASE THEIR FANCY FOOTWORK AS "DANCING WITH THE STARS" RETURNS FOR ITS EIGHTH SEASON, MONDAY, MARCH 9 ON ABC.

An all new cast of celebrities hits the dance floor on ABC's "Dancing with the Stars" with the highly anticipated two-hour season premiere MONDAY, MARCH 9, 2009 (8:00-10:02 p.m., ET) on ABC. Season Eight introduces us to 13 new stars including the youngest competitor to date, an NFL legend, a computer icon, a female rapper, three music artists (including Belinda Carlisle), and a "Wildboy." Additionally, "love is a battlefield," when for the first time three real life couples take the ballroom floor. Husband and wife, Ty Murray and Jewel, compete for bragging rights while newly engaged professional dancers, Maksim Chmerkovskiy and Karina Smirnoff, go head-to-head. To top it off, country crooner, Chuck Wicks teams with girlfriend and two- time "Dancing with the Stars" champ, Julianne Hough.

http://abc.go.com/primetime/dancingwiththestars/index?pn=index
http://www.etonline.com/news/2009/02/71218/
30 Jan 2009
Belinda Carlisle Signs on With NutriSystem
Following in the footsteps of weight-loss winner Marie Osmond, Belinda Carlisle has been appointed the newest spokesperson for NutriSystem. "It's pretty well known that I've struggled with my weight," Belinda tells PEOPLE of her decision to start the weight-loss program a year ago. She went on to lose 20 pounds in the first four months, "And I kept it off," she says. Although in the '80s she may have been singing "Our Lips are Sealed," she's more than happy to discuss how the plan's healthy-eating approach kept her hooked. "I'm not about deprivation at all," she says. "When I moved to the south of France 10 years ago it taught me to celebrate food and not make it an enemy — people in my business usually do. When this came along it was really easy for me," she says of the plan.
11 Jan 2009
New Belinda Album in 2009
Rumours have resurfaced again that Belinda will be signing to Virgin records to release an English album in 2009.

31 Oct 2008
Time Life 80's Music Explosion
Guess who is one of the hosts for the commercial for Time Life 80's Music Explosion? No other but Belinda Carlisle... check it out on your late night TV to see a sexy Belinda trying to sell a collection of 80's CD's.

19 Oct 2008
Tell All Memoir?
Publisher's Lunch is reporting that singer Belinda Carlisle has signed to write a memoir, that promises "a surprising look inside the rock 'n' roll life of this glamorous woman" while also sharing her private struggles with abuse, weight, and self-esteem, as well as a 30-year battle with drug and alcohol addiction, the story about how she figured out her career and then had to figure out her life, for publication in Spring 2010.

31 May 2008
Paris A Go-Go: New Year's Eve in Paris
Belinda Carlisle and Rufus Wainwright rang in the New Year in "Paris A Go-Go: New Year's Eve in Paris" in two special performances at Walt Disney Concert Hall, December 31, 2007. Both Belinda and Rufus Wainwright shared the stage which was transformed for the evening into a French cabaret. Performances were in French and English and included classic French pop songs of Edith Piaf, Serge Gainsbourg and others from Voila, Belinda's first CD sung entirely in French. The highlight of the evening was the finale; a performance of the Go-Go's hit Our Lips Are Sealed by Belinda and Rufus, sung entirely in French.
31 May 2008
Belinda Rock's The Cradle
Belinda Carlisle recently appeared on the MTV special, Rock the Cradle, as one of the panel of four judges. Rock the Cradle is similar to the "Idol" shows, except with the contestants being the children of famous celebrities. Every week the nine contestants took the stage and performed as every week one of them was eliminated. They performed in front of a panel of judges, who shared their opinions after each performance. For those who did not get a chance to watch the show, please visit the following link where all episodes can be viewed: http://www.mtv.com/ontv/dyn/rock_the_cradle/series.jhtml. Belinda was an interesting judge to watch and caused a bit of controversy with her scoring and a lot of hate mail across blogs regarding the dynamics between Jesse Blaze Snider and herself.
31 May 2008
The Regeneration Tour
Belinda Carlisle will be touring the USA this August as part of the Regeneration Tour. Together for the first time live and in concert on one stage, 80's Pop icons, Human League, Belinda Carlisle, ABC, Dead or Alive, A Flock of Seagulls and Naked Eyes will be featured in the inaugural version of the Regeneration Tour. 'Don't You Want Me Baby?' 'Heaven is a Place on Earth,' 'When Smokey Sings, 'You Spin Me Round,' 'Always Something There to Remind Me,' and 'I Ran,' are just some of the mega hits that will be thrilling fans and regenerating those feel good '80's memories, from coast to coast this August. To check out the tour dates, please visit the official site at: http://regenerationtour.com/.
16 Nov 2006
Celebrity Duets
Belinda recently appeared on the US show, Celebrity Duets, produced by Simon Cowell of American Idol fame. The show involved professional singers instructing their partners, choosing songs and performing duets in front of a panel of judges and a live studio audience. After each episode, viewers voted for their favorite duets. Belinda was paired with Lea Thompson and performed "Heaven Is A Place On Earth" and "I Get Weak". Unfortunately, Lea was voted off early in the show. The performances can be viewed at www.youtube.com.
16 Nov 2006
Voila In Time for Valentines
An Album of Classic French Chansons and Pop Standards, Carlisle's Rykodisc Debut Is Set for Release on February 6, 2007. Taken from: NEW YORK, NY -- (MARKET WIRE) -- October 10, 2006:

Belinda Carlisle's "Voila!," her first new album in a decade, and her first record sung entirely in French, is a radical departure for the pop diva and lead singer of the Go-Go's. Working with producer John Reynolds (U2, Sinéad O'Connor, Indigo Girls, Hothouse Flowers), Carlisle has fashioned a traditional pop album that pays tribute to the classic French chansons and pop music of the '40s, '50s and '60s. Just in time for Valentine's Day, the album is set for
release on February 6, 2007.

"After I moved to France, I became familiar with the classic French chansons and a lot of French pop music," Carlisle explains. "I realized there was a whole world of artists and singers I was not familiar with. As I discovered all these amazing songs, I came to love this music and wanted to record some of them with a playful, contemporary feel."

Carlisle and Reynolds went into the studio with a musical dream team including Brian Eno on keyboards, guitarist Fianchna O'Braonain (Hothouse Flowers), Sharon Shannon, the Irish button accordion player who incorporates reggae, tango and calypso into her music, Julian Wilson (Grand Drive) on piano, Hammond B-3, strings, keyboards and world music star Natacha Atlas (Transglobal Underground) on backing vocals.

"We wanted to try everything, no holds barred," Carlisle says. "Since this is not a pop project, we were free to experiment. We played with every song, trying all sorts of instrumentation and different styles of arranging and everything clicked. The only definite idea I had was that I wanted to sing with an accordion. Other than that, there was no conscious effort to cover as much creative ground as we could; we just played around with things and had a blast."

The creative energy Carlisle and Reynolds brought to the project is evident on every track. Carlisle's smoky vocals and the diverse arrangements imbue the songs with a simmering Gallic soul. "Sous Le Ciel De Paris (Under Paris Skies)" sounds like a street carnival waltz with its mournful accordion and eerie keyboard accents, Francoise Hardy's "Pourtant Tu M'aimes" gets recast as a new wave rocker, "La Vie En Rose" bounces along on a driving disco backbeat and "Jezebel" sounds like the twang-drenched theme song from a spaghetti western. Songs like "Ne Me Quitte Pas" and "Avec Le Temps" are closer to their original incarnations, wrenching emotional statements made more intense by Carlisle's understated delivery.

"You don't really have to know what's being sung to know that 'Avec Les Temps' is a devastating love song," Carlisle says. "When I heard that song the first time, it broke my heart." Carlisle's first venture into French music proves once again that good songs are universal -- timeless expressions of the human soul that need no translation to work their exhilarating magic.

1 Apr 2006
The Po-Go's
Awhile ago now, it was reported that the Go-Go's were working on a secret project with Disney. That project remained a mystery until now. Disney Sound plans to introduce the Po-Go's in 2007, which involves girl groups of children aged 9 to 13 that will sing old and new songs written and produced by the Go-Go's. At this stage, it is only an album project that may have the potential to turn into a TV show or movie in the future, depending on its success.
1 Apr 2006
Jessica Alba Does Belinda?
Rumours have been circulating around the net that Belinda Carlisle is making a film based on her life and that Jessica Alba would be playing her in the upcoming role. Rumours stated that Belinda is trying to get the feature film up and going, chronicling her wild ride as the lead singer of the Go-Go's and her subsequent solo career. However, it has been confirmed that, at this stage, the rumour is false.
1 Apr 2006
NBC's Today Show
The Go-Go's will appear on NBC's "The Today Show" on May 19th. Check your guides for channel and time details. Australians, be advised, that NBC's "The Today Show" does run in Australia but begins quite early in the morning! Do not confuse NBC's show with the Australian version.
1 Apr 2006
"Voila"
Belinda's new album is currently titled "Voila" and is currently scheduled for a September 2006 release. As previously mentioned, John Renolds will produce the album, which will feature a mix of French chanson and modern pop songs.
1 Apr 2006
The Ultimate Collection
It has been reported that Belinda will release a retrospective collection called 'The Ultimate Collection' on the 25th July 2006 to compliment the future release of the new French album. Although, the track listing of this collection looks promising, it would probably be best to assume that this is just a rumour without any solid foundation at this stage. It is unlikely that EMI would invest such funds in a release that involves new remixes and songs that different record labels have the rights to.
10 Dec 2005
The Return of The Seventh Album
Belinda is working with producer John Reynolds on her long awaited and severely delayed seventh album as outlined at http://johnreynoldsproducer.com/news.html. Belinda Carlisle has been working with John Reynolds on a new album of French chanson (chanson is defined as, "A song, especially a French one") and modern pop songs due for release in February 2006. Further support was provided when a US DJ advised that Belinda was working on a new record in LA and London with John Reynolds and Ralph Shuckett producing. Apparently, Ralph will be handling the LA Sessions. Belinda has previously mentioned that the seventh album was to be of the likes of "Real" which Ralph produced back in 1993. The album is scheduled for a February 2006 release on Independent Records Ltd. As yet the untitled album will be sung in both French and English.


10 Jul 2005
Tour Rescheduled Due to Voice Problems
Fans were surprised to find out that some of the 2005 Tour Dates for the Go-Go's had to be rescheduled due to voice problems with Belinda Carlisle. The seriousness of Belinda's condition is unknown, however, rumour has it that Belinda had to be treated in hospital. This is not the first time that this has happened. Belinda and The Go-Go's have had to cancel or reschedule shows since the early 80's due to problems effecting Belinda's voice.
10 Jul 2005
Belinda Loses to Shakin' Stevens
I guess this is old news now, but for anyone who had been living under a rock, Belinda Carlisle did not make it to the next round of 'Hit Me Baby'. The winner of the second week was Shakin' Stevens. The following has been taken from ITV1's Hit Me Baby Mini-site regarding Belinda's performances: "And then there was Belinda Carlisle. One of the great artists singing with one of the great tunes. She started with a stirring rendition of `Heaven is a Place on Earth', and finished with a haunting version of Coldplay's `The Scientist'."
28 Mar 2005
Hit Me Baby One More Time
Belinda Carlisle has been confirmed as one of the artists to participate in the new primetime ITV1 Saturday night TV show, 'Hit Me Baby One More Time'. The series starts on April 2nd and will feature each artist performing one of their classic hits alongside their interpretation of a contemporary hit by another artist. Their future will be in the hands of the public as each act will be put to a vote with the winner going through to the Grand Final at the end of the series. The winner of the overall competition will be given the opportunity to record a new album!
11 Dec 2004
Weight Issues
Belinda has admitted in a recent interview that she takes more care of herself only when she has to work. "My weight fluctuates a lot so when I know I'm about to go on tour, I try to take more care of myself. It's not so much about image as about trying to feel as good as I can about myself." She does this by getting lots of massage and some cardiovascular exercise. Belinda loves to hike and to go for long walks on the beach. She has also been doing Pilates for about eight years and usually does three or four sessions a week. Belinda likes Pilates since it increases her "flexibility and really tones you up. It also straightens your spine and improves your posture. In the past eight years I've grown more than 2½in (6cm). I am now 5ft 7in (1.70m) and I'm very pleased with that." Interestingly, Belinda signed up with WeightWatchers in January and lost 10kg (22lb) "really fast".


11 Dec 2004
Spiritual Lessons
Belinda is a devout Buddhist — "I chant twice a day for half an hour. I've been doing that for a few years and before that I practised transcendental meditation. It has really saved me at times and always gives me extra energy. Having a spiritual faith in my life is really important to me." Not only is she a Buddhist believer, but is also a believer of therapy. "I've been having counselling for years. There is someone in London who has really helped me a lot. I think that sometimes in one's life the baggage you carry around becomes a little bit too much and you need help to take a load off. If you find someone you can really talk to and who really benefits you, there is nothing like therapy."
25 Jul 2004
More Album Details Surface
Belinda has revealed in a recent interview that her forthcoming classic French album will feature famous personalities including Edith Piaf and Jacques Brel. Although work on the album has yet to officially begin, Belinda is expecting a release sometime next Spring (or in Autumn for Australians). Hopefully, this project sees the light of day as many of Belinda's other projects have failed to solidify.
23 May 2004
New French Album
Belinda is in the process of recording a new album. However, don't expect there to be any of the classic pop tunes that we have grown to love. The new album, which will be a big departure from her previous material, is a classic French album with some songs in English and some in French. Belinda has stated that she is unlikely to make another pop album as she doesn't find it interesting anymore. Belinda said that the biggest challenge in making this album will be to sing in French as it is a different thing to be able to speak and sing it. As Belinda is no longer interested in competing any more and is unlikely to go through a record company, it is highly likely that the album will only be available over the internet. Belinda has been working on the songs for the past couple of months. As the process is taking a while and Belinda has a lot of work to do ahead, she will not have time to start recording until the next season.
23 May 2004
Belinda on Reality TV Show
Hell's Kitchen is the first in a new celebrity challenge series in which chef Gordon Ramsay trains ten inexperienced cooks to staff the kitchen of a new, exclusive London restaurant which will open for a period of two weeks and cater to some 70 diners a night whose number will include celebrities, members of the viewing public and food critics. Politician and author Edwina Currie, singer Belinda Carlisle, presenter Abi Titmuss, actors Amanda Barrie, Jennifer Ellison, and James Dreyfus, 80s pop star Matt Goss, sprinter Dwain Chambers, investigative journalist Roger Cook, and comedian Al Murray will prove their worth during live broadcasts from the kitchen, and viewers will be able to vote to decide which of them most deserves to be recognised as a celebrity chef. Each night viewers will vote off the worst cook and at the end of two week series, the winner will be announced. Presented by Angus Deayton. The first show will kick off on ITV1 Sunday 23rd May at 9pm. For more details please visit Hell's Kitchen.
17 Feb 2004
Belinda on MusicMAX show "Retronited"
For those Australian fans who missed out on seeing Belinda Carlisle at the Here & Now Concert, don't feel too dismayed because the musicMAX channel has a new show called 'Retronited'. Retronited, previously called 'The Moment', will feature all the artists from the Australian Here & Now tour plus concert footage and interviews with the stars. Currently, those fans who have either Foxtel or Optus Vision can watch the show depending on what packages you have signed up for. Foxtel users should have the channel musicMAX already whereas Optus users might have to pay extra for the channel. The show will air in March, not in February as stated in your TV guides. For further information, including airing details, please visit musicMAX. As of the present, no details are available that indicate whether or not the show will air outside of Australia.
14 Nov 2003
Belinda on Bert Newton Show
Belinda appeared on Good Morning Australia with Bert Newton on the 10th of November. She wore the usual black skirt and black top with her hair tied back. She also wore her glasses, which made her look sophisticated, but a bit old. The interview took place with Paul Young also, who Bert made fun of throughout the interview because of the many famous 'Youngs' that were around. Although the interview went on for awhile, Bert did not ask many questions but instead told quite a few stories. Belinda seemed interested in hearing about James Mason (Belinda's father in law) since Bert knew a lot about him and used to interview him quite a bit back in the days. It was more of a general chat with both Belinda and Paul then anything else, while promoting the Here and Now concert that was to be on that night in Melbourne.
14 Nov 2003
Belinda Live Rod Laver Arena
Belinda Carlisle's performance at Rod Laver Arena on the 10th of November 2003 was excellent. She had a full band and a backing vocalist, including Kim Wilde's brother on guitar. She wore the usual outfit, black silky dress and a black top, and had her hair out. Belinda started off with Live Your Life Be Free, which sounded the same as it is usually performed. Mad About You was next. She introduced the song by saying it was her first single that she released after she 'left that band, which I used to be in, a long time ago.' The song was actually performed quite well considering that it isn't usually sung that well. Before she performed Circle In The Sand, she pointed out the fact that it was the type of song that "you always hear in supermarkets and in elevators." She then continued, "In fact, after all these years of hard work, I finally knew I made it when I heard it in Safeway. Do you have Safeways here?" This made the crowd laugh. Circle In The Sand was interesting in the sense that the chorus had a loud drum beat similar to that found in the 'Seaside Mood Groove Mix'. Summer Rain and Leave A Light On were next and were instant crowd pleasers. Summer Rain was probably the strongest performance by Belinda and you could tell that the crowd were ecstatic with the performance. Summer Rain is probably Belinda's most renowned song here in Australia. Leave A Light On got everyone singing throughout the whole song, especially during the first verse. She then said, "remember I mentioned earlier this band that I used to be in? Well I'm actually still in that band the Go-Go's." After the crowd roared, Our Lips Are Sealed kicked in. Apparently, the song started off as a love letter between one of the girls in The Go-Go's and one of the guys in The Specials. Our Lips Are Sealed got the crowd clapping and singing to nearly every word. Belinda ended the night with Heaven Is A Place On Earth. The song started off with an acoustic guitar and with Belinda singing the first verse of the song really slow. After the verse had finished, the drums kicked in and the song resumed to how it is usually performed. During the ending of Heaven, Belinda left the stage. Belinda mainly swayed and clapped throughout the night. In between she would run over to her tambourine and give it a spanking. Occasionally, she teased the crowd by lifting her dress up and showing her legs. Her voice was excellent and as strong as ever. There were a few "I Love You Belinda" screams yelled out from the crowd. Overall, Belinda's performance was a highlight of the night, but was probably overshadowed by Kim Wilde's performance - just. Kim Wilde's performance was more energetic and the music was much more fuller than Belinda's. Nonetheless, Belinda still rocked and at no point did she disappoint!
14 Nov 2003
Seventh Album out - Go-Go's Album in?
News has it that Belinda has no plans to revive her solo career anytime soon. As of present, Belinda is not working on any projects and has nothing planned for the immediate future. Although she has been going back and forth with certain commitments, Belinda has stated that for her to do a new album, it would have to be at least a two year commitment. Her reason for this relates to her present work load and the fact that her son is about to become a teenager. Simply put, Belinda has no plans for a new album as of the moment. However, on the bright side, Belinda has said that it is more likely that a new Go-Go's album will be released within the next few years.
16 Oct 2003
No Longer Part of the Music Industry
A recent newspaper article has stated that Belinda no longer considers herself as part of the music industry since she no longer understands it. MX newspaper reported that Belinda believes that the music industry is no longer about artistry but more so about making money and satisfying budgets for business people who don't care about music. Artists that Belinda appreciates include high profile stars such as Pink, Linkin Park, Eminem and Beyonce because of their dedication to music. Belinda's success in the early years was based on hard work and determination, and on not letting go of this dream.
16 Oct 2003
American Idol Candidate
The Futon Critic Staff have reported that Belinda Carlisle may be a candidate as either a new or replacement judge for Paula Abdul in the American Idol series. Paula Abdul is apparently looking for a new, more lucrative deal along the lines of Simon Cowell's recent pact to stick with the series for its third season when it returns in January. The network, Fremantle Media and 19 Entertainment have recently met with Natalie Cole and Belinda Carlisle to join the show as a fourth judge or possibly replace Abdul entirely. Although these meetings took place awhile ago now, it is more likely that Belinda will have nothing to do with the series as she has stated on numerous occasions that she despises shows like this since they depict everything that's ugly about music.
11 Jul 2003
Go-Go's Movie Delayed
The Go-Go's movie that was supposed to have premiered on the ABC network has been delayed. Although there was an expected release for May 2003, it is more likely not to appear until 2004. The script is yet to be finalised and casting is yet to be undertaken.
11 Jul 2003
Seventh Album on Hold
Belinda's plans for a new album are on hold yet again. As stated in a recent interview, Belinda will not be dealing with record companies but will be releasing the seventh album through her web site that is yet to be finalised. Belinda apparently has three unfinished projects in the works that include a pop-opera project, an original song project, and the Doris Day project. Presently, the first of the three projects seems more likely as Belinda has worked on nine songs for the pop-opera album with Charlotte Caffey, Anna Warnoker, and Charlotte's brother, Tom Caffey. As stated in the interview, Belinda has almost finished that project as the lyrics are all written and the music is almost completed. Nonetheless, expect the unexpected when it comes to the seventh album. It's more likely that we are going to see a new album from the Go-Go's before we see anything from Belinda.
18 May 2003
Go-Go's 'Wild at the Greek' DVD
For those fans dying to see the Go-Go's in concert from the early eighties, 'Wild At the Greek' has been reissued in the Japanese market on DVD. The DVD has a region 2 encoding. There are many multi-zoned DVD players out there so the region encoding should not be much of a problem. It will retail for approximately $63 AUD including postage and handling. For further details please visit Amazon.co.jp. Just be aware though, the picture and sound quality have not been optimized for DVD and it is much like watching a video. There are times when you can see video distortion throughout the performance. The sound quality is not clear and very bland. The live songs from this concert that appeared on the two disc 'Return To The Valley', are better - quality and clarity wise. However, the performance is quite enjoyable for what it is. Although it is relatively short, it is very interesting to watch Jane throughout the whole performance. She is not having fun at all. It looks like she doesn't even want to be there. Rarely does she smile and the jealousy is clearly imminent in the way she glances at Belinda when she receives the gifts from the crowd. It also looks like Belinda is aware that Jane isn't enjoying herself. Worth buying just to see this.
23 Mar 2003
New Album Details
The latest news about Belinda Carlisle's new album is that it is probable that it will be recorded this year and released in 2003 also. However, as of the present moment, work on this album is on a standstill and Belinda will not be working on it until the end of her tour. Nonetheless, Belinda has stated that the album will be available from her official website (to be opened soon) once it is finalised. The new album is said to have a 'French cafe vibe' to it and will consequently sound European. Don't be surprised though if this changes as it was initially reported to sound similar to 'Real'. Belinda Carlisle has further stated that she will have a more active role in the production and writing for the new album. Unfortunately, the few tracks that were recorded from 1999 onwards are more than likely not to be released alongside this project and might see the light of day as b-side tracks if any singles are released. However, this is not confirmed as of the moment and anything is possible as we are all quite aware.
23 Mar 2003
Belinda's USA Tour Kicks Off
Belinda's tour of the USA kicked off with only a few minor complaints from fans. Most fans have reported that Belinda looked and sounded great with only a few exceptions every now and then. However, two major faults were prevalent that related mainly due to the music. Apparently, the bass and drums were prerecorded and in some cases, Belinda simply sang over the actual album track. This has the effect of losing the 'live' element that is quite important in creating that 'concert' environment. In addition to this, the hyped up promotion of Gina from The Go-Go's touring with Belinda was overrated as Gina mainly performed using the tambourine and the bongo drums.
17 Feb 2003
Belinda Re-Issued
Belinda Carlisle's very first solo release will be re-issued under the EMI label for the first time on the 17th February. 'Belinda', was first issued under the IRS label in 1986 and peaked at number 13 on the American music chart. However, EMI's version will have a different cover to that of the original and four bonus tracks: Mad about you (extended version), Band of gold (extended version), Band of gold (dub mix) and Band of gold (single mix). In addition, this release will now allow EMI to include the singles from this album on future 'collection albums'.
17 Feb 2003
New Songs on Tour?
Rumours have resurfaced that Belinda Carlisle will trial new songs from her 'seventh' album on her tour and that there will be a guaranteed new album released this year. However, Belinda's management has stated that due to Belinda's hectic tour schedule, she is simply to busy to be recording a new album at this point of time. Nonetheless, indications were made that somewhere in the new future a new album will come out.
14 Jan 2003
Gina & Belinda Tour
Regina Schock, The Go-Go's excellent drummer, will be touring with Belinda's band as a percussionist. Here is an extract made from Regina: "As you've all heard it looks like I'll be playing percussion on Belinda's US tour. In a couple weeks I head to London to rehearse with her band, and then we'll be back in the US to play some shows. Belinda makes me laugh harder than any person on the face of the planet, so I think the shows will be a real blast for us and for the audience."
14 Jan 2003
Belinda & Cher Tour Cancelled
Belinda was to be touring once again with Cher as her supporting act. However, due to inconsistent schedules, both performers were unable to adjust their arrangements and consequently cancelled the coupling. A few years ago, Belinda was asked to support Cher during one of her tours and received an excellent response from fans of Cher and her own.
14 Dec 2002
Go-Go's Love Southpark
The Go-Go's had stated in an interview how they would love to appear as the main guests on a particular TV show known as 'South Park'. Apparently, the girls love the show so much that they would do anything to appear on it. South Park's jokes and just simple stupidity gets the girls going crazy. However, they are yet to persuade the show's creators to write them into the scripts. Although, one of Belinda's favourite shows is 'The Simpsons', Charlotte said they would never want to appear on it as it seems to be overdone.
13 Oct 2002
Go-Go's Movie
The Go-Go's movie is coming closer to reality as the days go by. Currently, casting is on its way although it is unclear of who the actors will be and whom they will be playing. The film will portray the story of the band from the early days all the way to the height of their success. However, the script does not take into account any of the so called 'dirty laundry' that the Go-Go's are notoriously known for. The script was written in conjunction with the Go-Go's and the members are happy with what the story captures. The film should be available on the ABC Network around November of 2003.


13 Oct 2002
No New Songs for Belinda
Rumors have it that Belinda might not be releasing any new material any time soon. Belinda has suggested in a recent interview that she has pulled back from current projects that she was working on, including the mysterious 7th album and her Doris Day covers, because she does not know what she wants to do. This does not mean that she has given up on them, but is still contemplating a direction to head in. Although she has stated on numerous occasions that she has been given the freedom to do as she pleases, she has indicated that she may consider recording new material only if she has a major interest in the ideas behind the project.
15 Sep 2002
Go-Go's Do it Over
The '80's Pop Sensation, The GO-GO's, Sign On to Write and Record the Feature Main Title Theme Song for Paramount Network Television's 'DO OVER' The groundbreaking all-girl '80's pop quintet The GO-GO's, have signed on to write and record the opening credit theme song for the new Paramount Network Television comedy series DO OVER. DO OVER, produced by The Littlefield Company in association with Paramount Network Television, will premiere on Thursday, September 19 at 8:30 PM on The WB. The song, entitled "Do It Over," is an original written by GO-GO members, Charlotte Caffey, Kathy Valentine and Jane Wiedlin. The song was recorded by the band at a studio in Los Angeles.


15 Sep 2002
Secret Animation Project
Kathy & Jane have stated that The Go-Go's are working on a secret project involving animation that is getting a great reaction in "The Biz.."
9 Aug 2002
Belinda Does Doris Day
Belinda Carlisle's Doris Day project might see the light of day by the end of the year. Reports have indicated that songs have been recorded and that the album could be in its finalisation stages. Belinda has stated on numerous occasions her interest in recording American actress and singer Doris Day's music. However, many people have been lead to believe that the seventh album was to feature new tracks and was on the agenda for release. Belinda has mentioned that she was in the studio recording the last few songs for the album that is supposedly similar in style to real. Whether both albums are to be released at the same time or separately is unknown due to the lack of information being publicised. Regardless of the decision, Belinda needs to be aware of the possible implications on her career and whether her audience will remain loyal, and if possible, whether she will still appeal to a commercial audience worldwide.
© 2009 Charles Daaboul - charlesdaaboul@hotmail.com